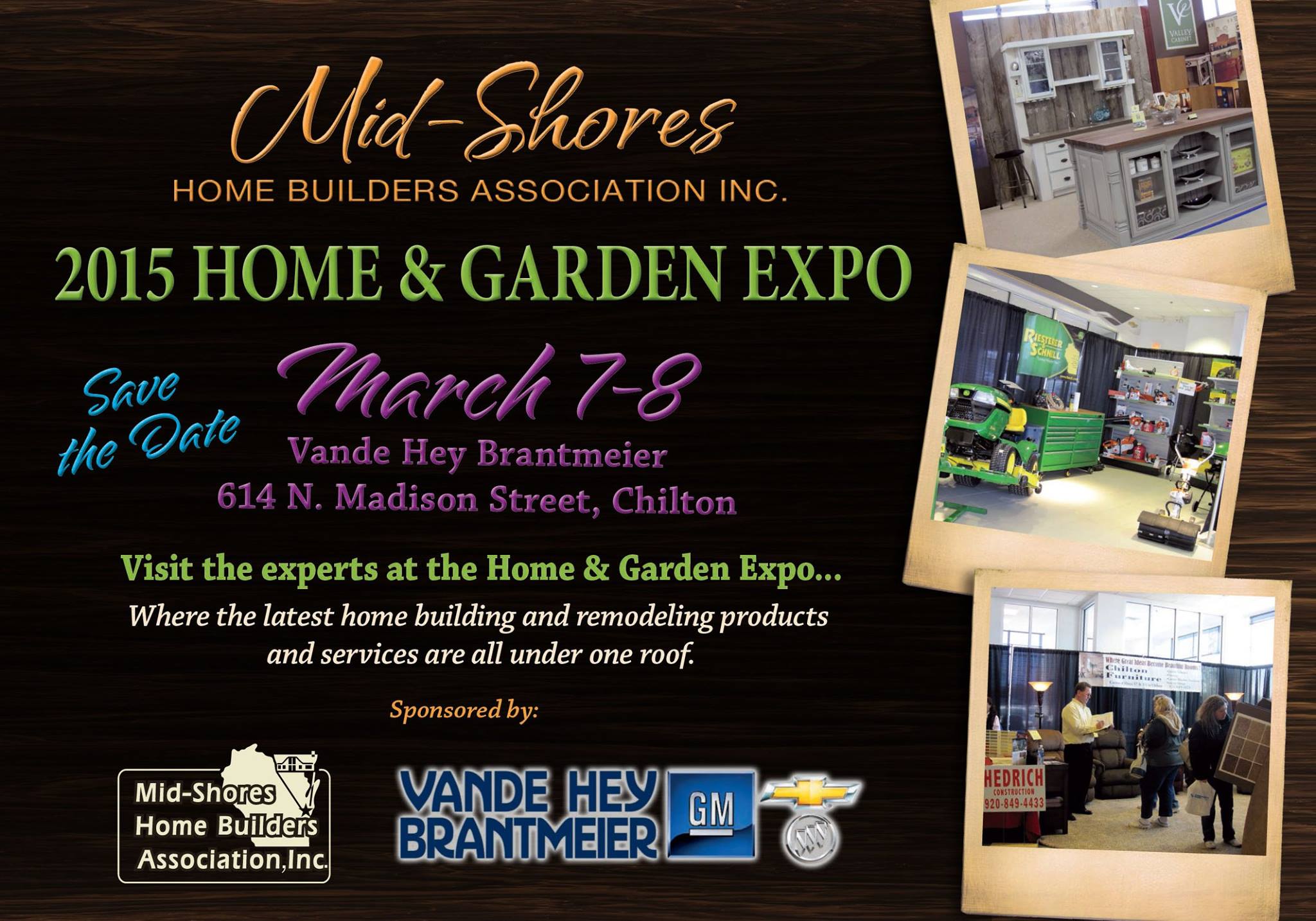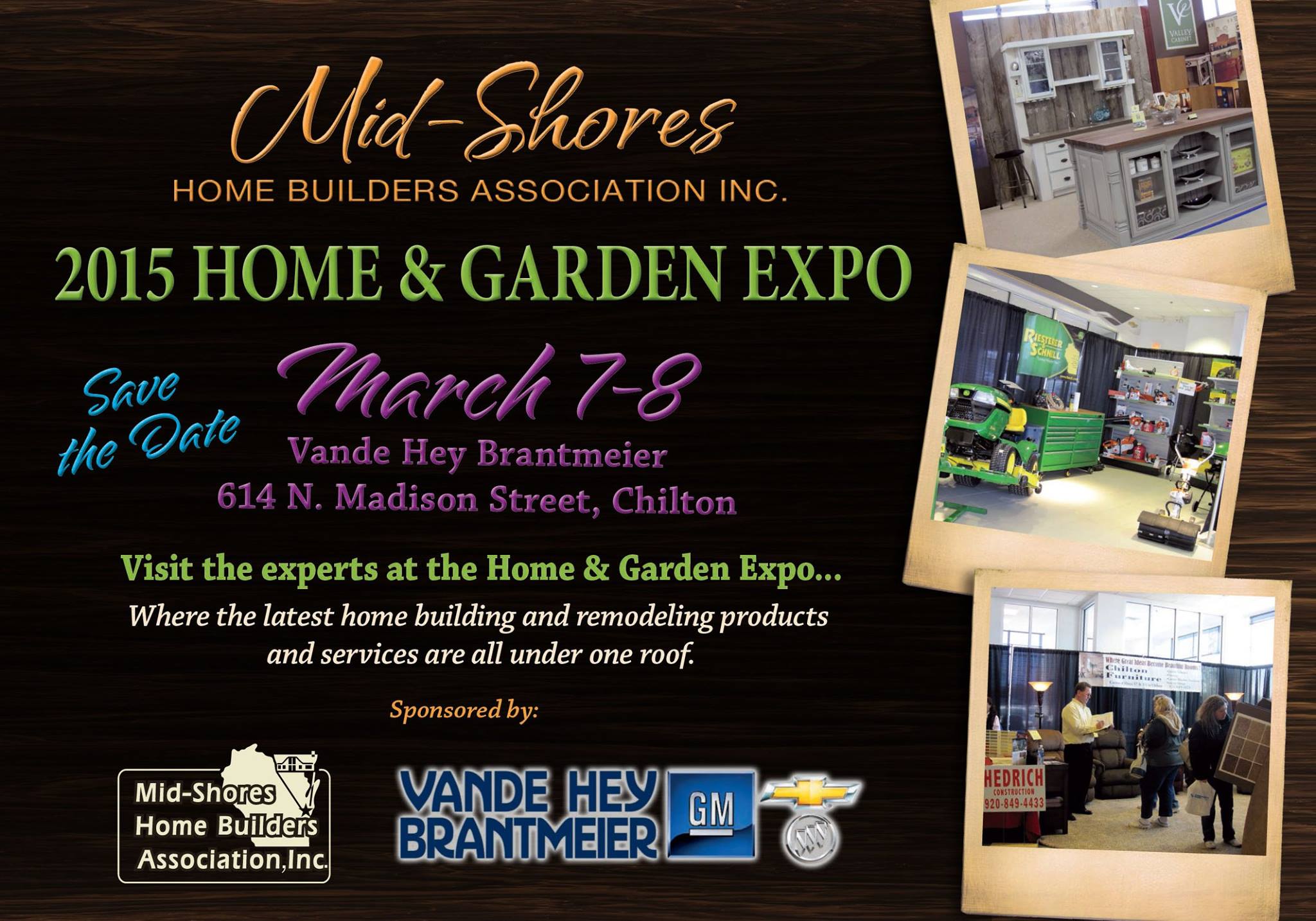 Mid-Shores Home Builders Association Inc.2015 HOME & GARDEN EXPO
March 7 & 8Vande Hey Brantmeier – 614 N Madison Street, Chilton
Mid-Shores Home Builders Association, Inc. is proud to announce the 2015 Home & Garden Expo will be held March 7 & 8 at Vande Hey Brantmeier, 614 N Madison Street, Chilton. The expo will be located in the showroom and shop areas. Vande Hey Brantmeier is on Hwy 32/57.
The two-day show is an excellent, cost-effective opportunity to showcase your business and services to MSHBA members as well as area consumers that attend the event. We will be using a variety of media to promote the event in the Calumet County area and beyond, including television and radio ads, newspaper, banners and posters. We also produce an event brochure that is distributed to more than 21,000 households in the Calumet area.
Admission for attendees to the event is $5.00 per person.